At NPSC, we believe that federal prison
should be a last resort rather than a first option.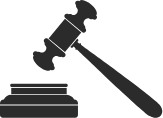 National Prison and Sentencing Consultants, Inc., (NPSC) is a nationally known and widely acclaimed federal prison and sentencing consulting, research and investigative firm. We assist federal and state offenders, inmates and their attorneys with all aspects of potential criminal sentencing as well as matters dealing with the Federal Bureau of Prisons. Our singular goal is to reduce the amount of time our clients spend in federal prison.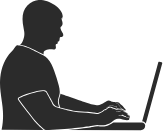 NPSC works with federal defendants and their attorneys with federal plea agreement review, federal sentencing guideline calculations, pre-sentence investigation report review and analysis, sentence mitigation, prison designation and RDAP assistance and analysis. We also are proud of our A+ rating with the Better Business Bureau.

NPSC is one of the oldest federal prison consulting and federal sentence mitigation specialists in the country. We have built a national clientele and offer our services throughout the United States investigating, preparing and implementing federal prison sentence reduction strategies including assistance and preparation for the Federal Bureau of Prisons' Residential Drug Abuse Program (RDAP).
Downward Departure Investigation
Our experienced Team will explore all possible avenues for a downward departure and reduction or elimination of federal prison time before a sentence is imposed.
Federal Sentencing Factor Analysis
We thoroughly analyze the indictment, the Sentencing Guidelines and the alleged offender's unique circumstances so as to determine the most likely federal sentencing guideline level and sentencing range.
Pre-Incarceration Assistance
NPSC has individualized prison preparation programs designed to assist a federal offender preparing for a term of federal incarceration. We will make the transition from your yard, to the federal prison yard easier and less traumatic.
Post Sentence Assistance
Assisting with prison designation to ensure that the defendant is sent to a facility with the most appropriate security classification that offers the most applicable and appropriate federal prison programs.
Plea Agreement Review
We will thoroughly evaluate the proposed plea from a sentencing and federal prison perspective so that the alleged offender and their counsel can make an intelligent and thoughtful decision.
Diversionary Programs and Prison Alternatives
NPSC researches, investigates and proposes alternatives to incarceration and programs that can and will reduce the amount of time spent in federal prison, or help avoid confinement altogether.